HTA is supporting transformation in Agri-Food domains
We help develop better tools to foster digital technologies to optimize the sustainability of agri-food production.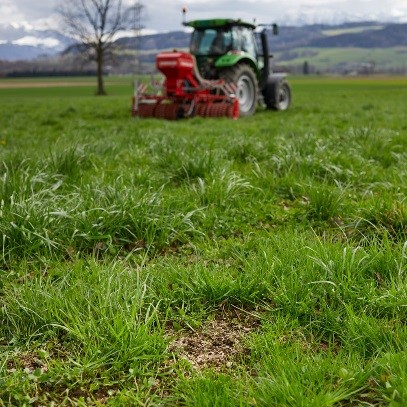 The HTA Agri-Food platform offers a single access point to the leading European research and technology infrastructures and to their rich network in the domain of agri-food.
Digitalizing agriculture and smartening the food production
By 2050, we need 60% more food to feed growing populations. Additionally, the climate change affects agriculture in several ways. The agriculture and food industry are facing a rapid change. HTA members have entered into a strategic collaboration with innovative players in this domain such as Agroscope—the Swiss federal government's agriculture, food, and environmental research organization – to better address to the needs of agriculture and livestock. With the state-of-the art technologies they aim to optimize smart agriculture and food production while taking care of the planet.

Areas of focus:
Livestock/vetmed health monitoring & localization
Plant health monitoring
Environmental sensors
Farm digitalization
Food safety apps & sensors
Useful links
http://www.leti-cea.com/cea-tech/leti/english/Pages/Industrial-Innovation/Markets/agriculture-food-industry-environment.aspx